Remote work and hybrid work models have become a vital part of the modern workforce. Although this shift was generally well-received by much of the workforce, it has significant implications for the mental and physical well-being of employees. In this article, we share the key takeaways from our recent event on the topic of remote work and physical health and wellbeing.
Event moderators and People Mobility Alliance founders, Mira Pathak and Daniel Zinner, were joined by HR specialist, Danit Gal, to discuss the effects that working from home can have on the physical health of employees. The event was hosted at the Deel Berlin offices and sponsored by Hofy and Safety Wing.
The meaning of remote work in the modern workplace
Remote work is no longer just a trend. It's a fundamental component of the modern work landscape. It encompasses a flexible work environment that gives employees the opportunity to choose where they work, aligning with their needs and preferences.
Despite the flexibility remote work offers, its rise has also raised concerns about the physical health of employees. During our event, there was discussion about how remote work setups in Germany impact employees' physical wellbeing and explore ways to mitigate potential health risks.
The importance of ergonomics for employee health
As remote work continues to rise, maintaining proper ergonomics in home offices becomes even more important. Whether employees have their own dedicated home office workspaces or they have makeshift setups at their kitchen tables, ensuring ergonomic comfort is vital.
At the bare minimum, a suitable desk and chair are essential elements in preventing discomfort and long-term health issues.
It is possible to create an effective home workstation without a dedicated home office setup. A laptop stand or other ergonomic equipment can help employees maintain their correct posture throughout the day.
The challenge for employers is tailoring and funding home office setups effectively for every remote worker.
How employers can support the physical health of emplyoees
Employers must safeguard the physical health of remote workers. Although some companies provide funding for remote work setups, they often find this funding is not used, either because communication is not clear or employees are unable to make informed decisions.
Therefore, employers must work to provide better communication to employees so they are aware of their options. They can also create guidelines and resources for configuring home offices to prioritise ergonomics.
One possible solution being embraced by some employers is to conduct professional desk assessments. This proactive measure ensures home office setups are designed to promote better posture and eye health.
By providing funding and guidance, employees will be well equipped to create healthy and productive home office environments.
Summary: Employers must take a holistic approach to remote work
During our event, we discussed the need for effective home office setups for remote workers. Remote work has redefined the way we see workspaces. Therefore, it is important that companies consider the holistic wellbeing of their employees, addressing not only the benefits but also the challenges posed by remote work.
Companies may offer remote work as a benefit in their employment contracts, but it is vital that they also safeguard the physical safety of employees. Clear communication, funding and guidelines will help companies remain competitive in the new working landscape.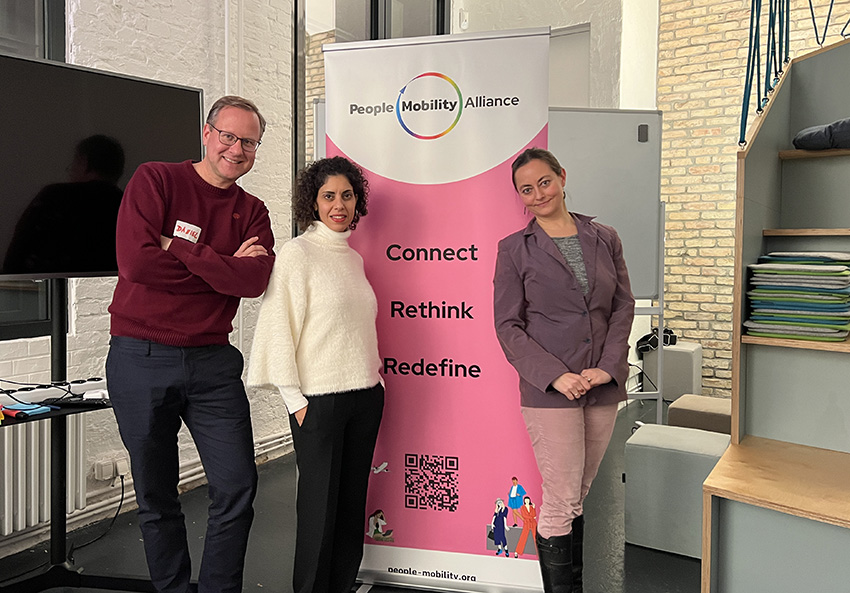 Event Sponsors: deel, airinc, clevis, safetywing, hofy, noah mobility